Reserve and park boundaries
for Google Earth
It is handy to be able to see where National Park and nature reserves boundaries are for public land in Victoria. VRN has created overlays of permanent legislated reserves such as National Parks and Flora and Fauna Reserves for Google Earth.
In the example image below National Parks are red and Flora and Fauna Reserves and Scenic Reserves are green.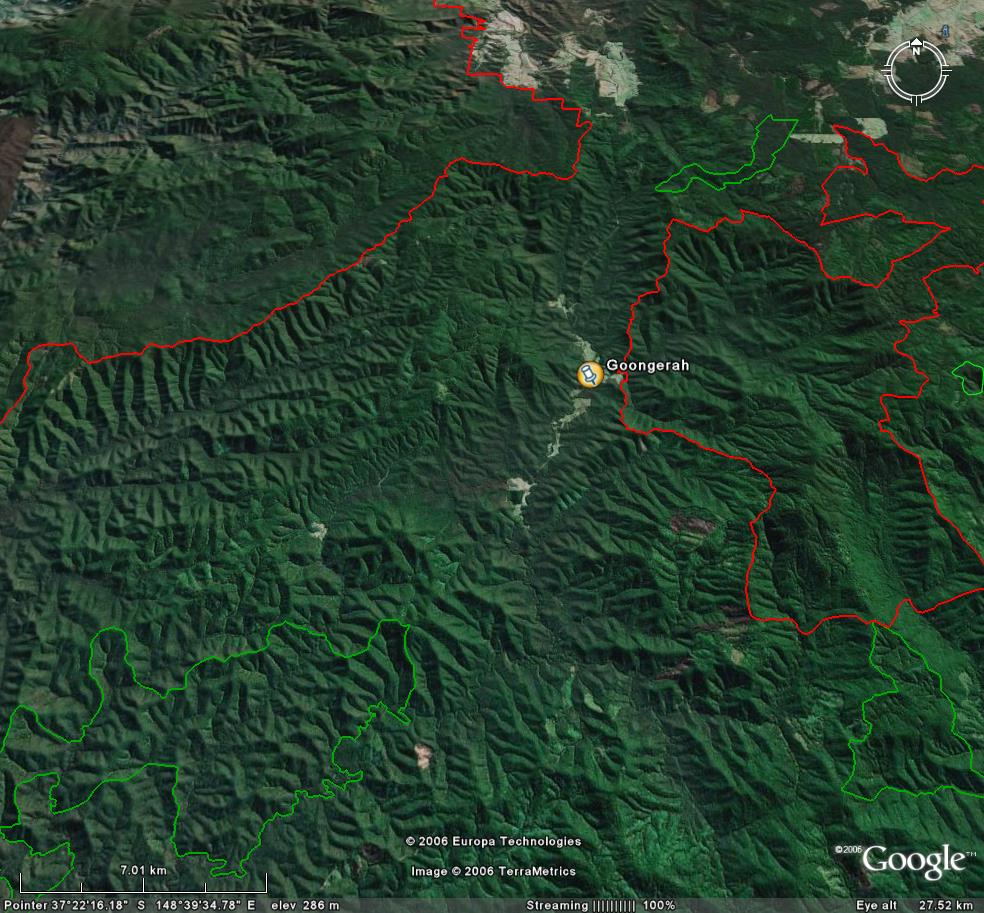 Click on the folders within Google Earth to find out the names of these reserves and national parks.
Note: VRN has traced the reserves boundaries from Victorian government maps. Care has been taken to draw boundaries as accurately as possible however there may be some misalignment and errors in some places.