Warm Temperate Rainforest
Victoria has about 9,500 ha of warm temperate rainforest found only in East Gippsland and South Gippsland. This type of rainforest generally grows at lower elevations and in some cases sea level.
A very common canopy tree of warm temperate rainforest is the Lilly Pilly.
EAST Gippsland
WARM TEMPERATE RAINFOREST
The following are photos of Warm Temperate rainforest at Martins Creek. Martins creek is a Rainforest Site of National Significance (No 57). This site is accessable from the Bonang Highway.
To find out more about East Gippsland rainforest and download a Google Earth overlay click here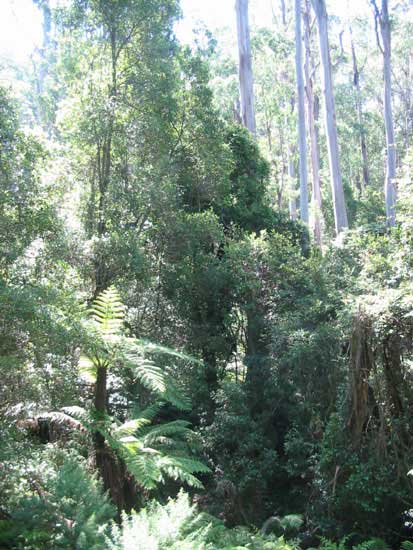 South Gippsland
WARM TEMPERATE RAINFOREST
The following photo's were taken at Lilly Pilly creek in the Wilson's Promontory National Park. Lilly Pilly creek is a rainforest site of regional significance.
Click on each to see higher resolution photo.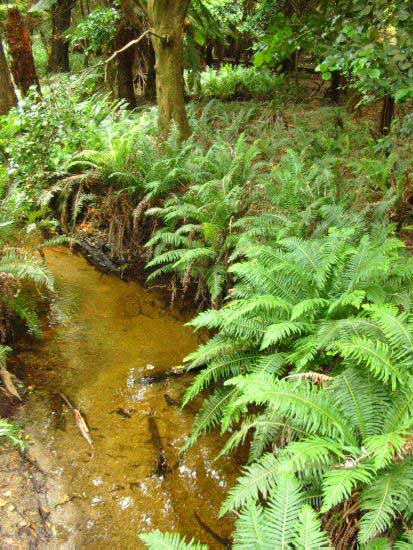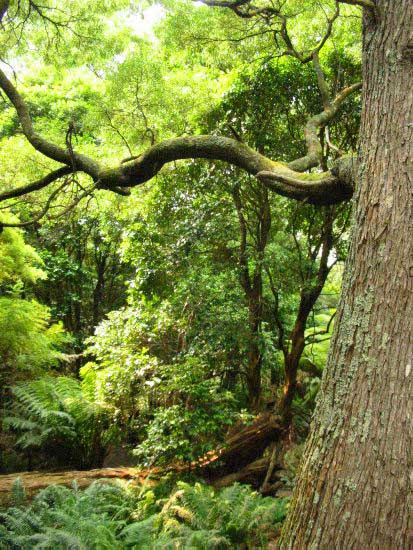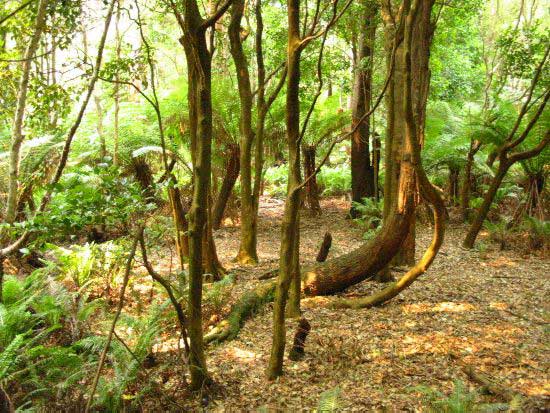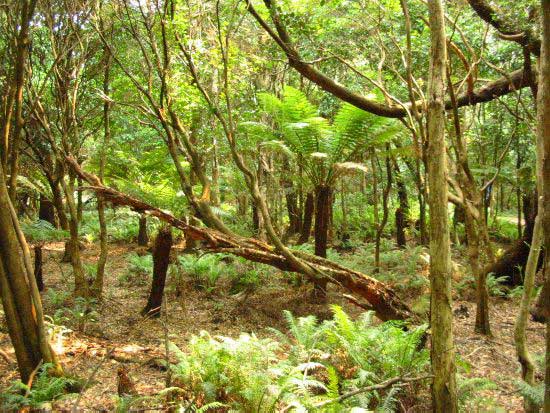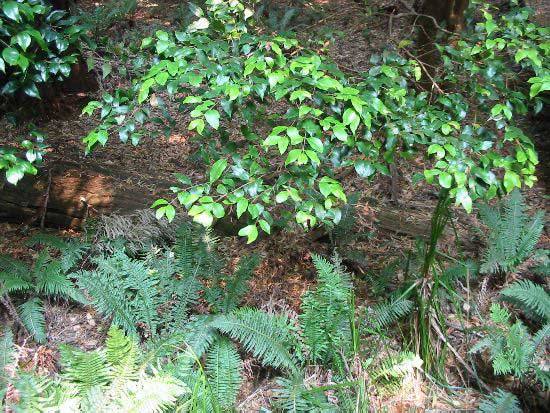 Close up of lilly pilly foliage