Upper Tonghi (Tonghi Jungle - Walderon Mts) (Site: 91)
Site of State Significance
Warm Temperate Rainforest
Well developed riparian Warm Temperate Rainforest with stands continuing up tributaries. Escaped major impact of fire. Logging in Creek headwaters has disturbed site.
Very interesting site. Still in good condition however recent logging is of concern around the western crater area. Rare Butterfly on Mt Walderon.
Public land management zones within RSOS

Approximate total area: 2290ha

%

ha

F&F reserves

0%

0

SPZ

11%

251.9

SMZ

1%

11.45

GMZ

0.885

2026.65

Private

0

0

Area logged

0.1

229
GoogleEarth images
The Rainforest EVC (Ecological Vegetation Class) and RSOS boundaries have been overlayed onto Google Earth imagery to produce images that give a three dimensional perspective of the landscape where rainforest communities exist in East Gippsland. (Note: Rainforest EVC colour code is not consistent for all images.)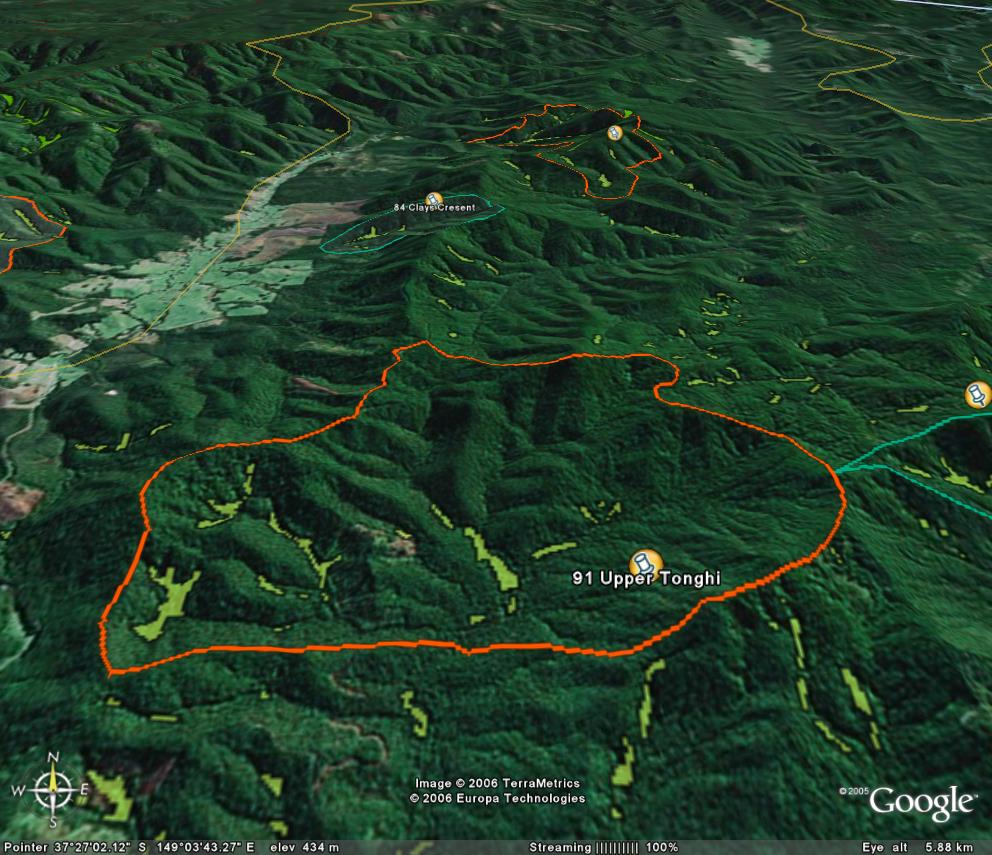 Image description: Numerous south facing gullies with Warm Temperate rainforest shown in yellow.