Glen Arte (Site: 70)
Site of State Significance
Warm Temperate Rainforest /Cool Temperate Rainforest overlap
Best example of Cool and Warm temperate rainforest overlap in EG.
Site overall good. Jungle Hill on east side totally within site appears to have core area of mixed forest. West side SPZ had recent logging 830-513-0007.Coupe 830-512-0004 very big worry near stands of rainforest. No evidence of logging in SFRI where claim thinning can occur. Arte heritage river corridor may reduce logging even more.
Public land management zones within RSOS

Approximate total area: 1240ha

%

ha

F&F reserves

5%

55.8

SPZ

4%

43.4

SMZ

32%

396.8

GMZ

0.6

744

Private

0

0

Area logged

0.1

124
GoogleEarth images
The Rainforest EVC (Ecological Vegetation Class) and RSOS boundaries have been overlayed onto Google Earth imagery to produce images that give a three dimensional perspective of the landscape where rainforest communities exist in East Gippsland. (Note: Rainforest EVC colour code is not consistent for all images.)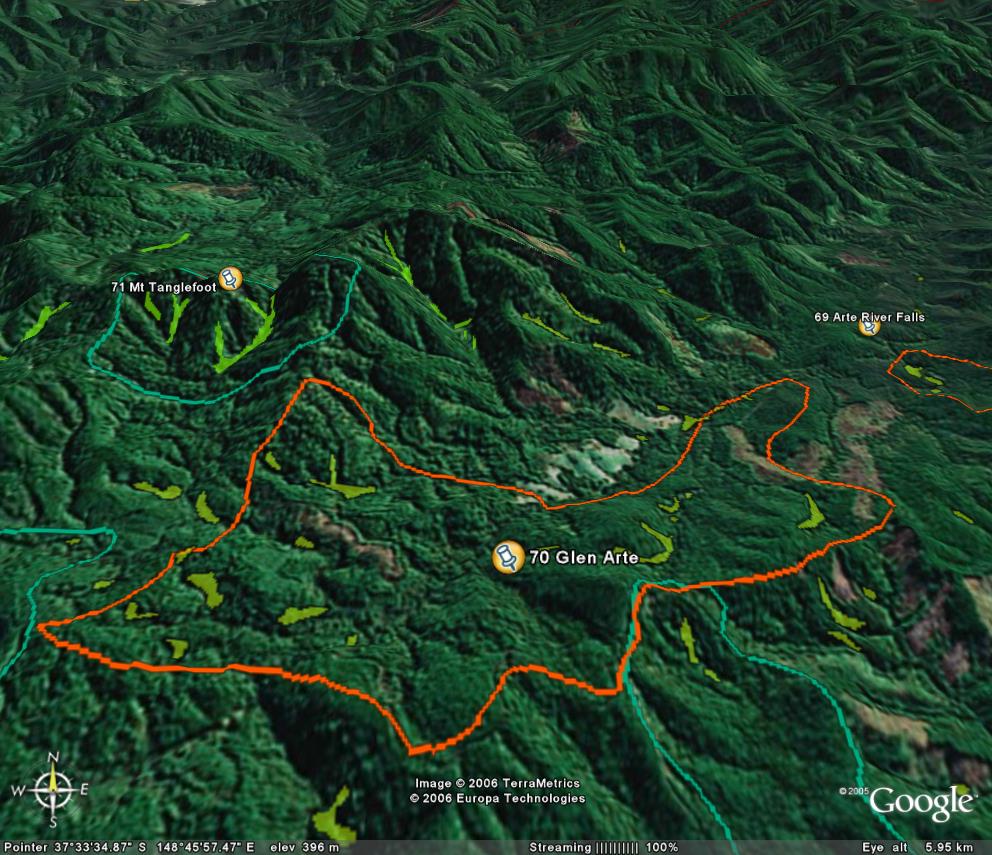 Image description: Yellow is warm temperate rainforest, green in cool temperate rainforest at Mt Tanglefoot. Pink areas shown on image indicate some clearfell logging has recently occurred within this State site of significance.