Little Arte River (Site: 68)
Site of Regional Significance
Warm Temperate Rainforest /Cool Temperate Rainforest overlap
Site Disturbed by adjacent logging. Large stand of rainforest/overlap, has rainforest diversity. Separate stands of cool and warm temperate rainforest and along with stands of overlap.
Site disturbed by logging over the past 30 years. Logging has occur near Warm Temperate Rainforest stands. Another four logging coupes all in a row are planned and will compromise this site further.
Public land management zones within RSOS

Approximate total area: 580ha

%

ha

F&F reserves

0%

0

SPZ

0%

0

SMZ

0%

0

GMZ

1

580

Private

0

0

Area logged

0.25

145
GoogleEarth images
The Rainforest EVC (Ecological Vegetation Class) and RSOS boundaries have been overlayed onto Google Earth imagery to produce images that give a three dimensional perspective of the landscape where rainforest communities exist in East Gippsland. (Note: Rainforest EVC colour code is not consistent for all images.)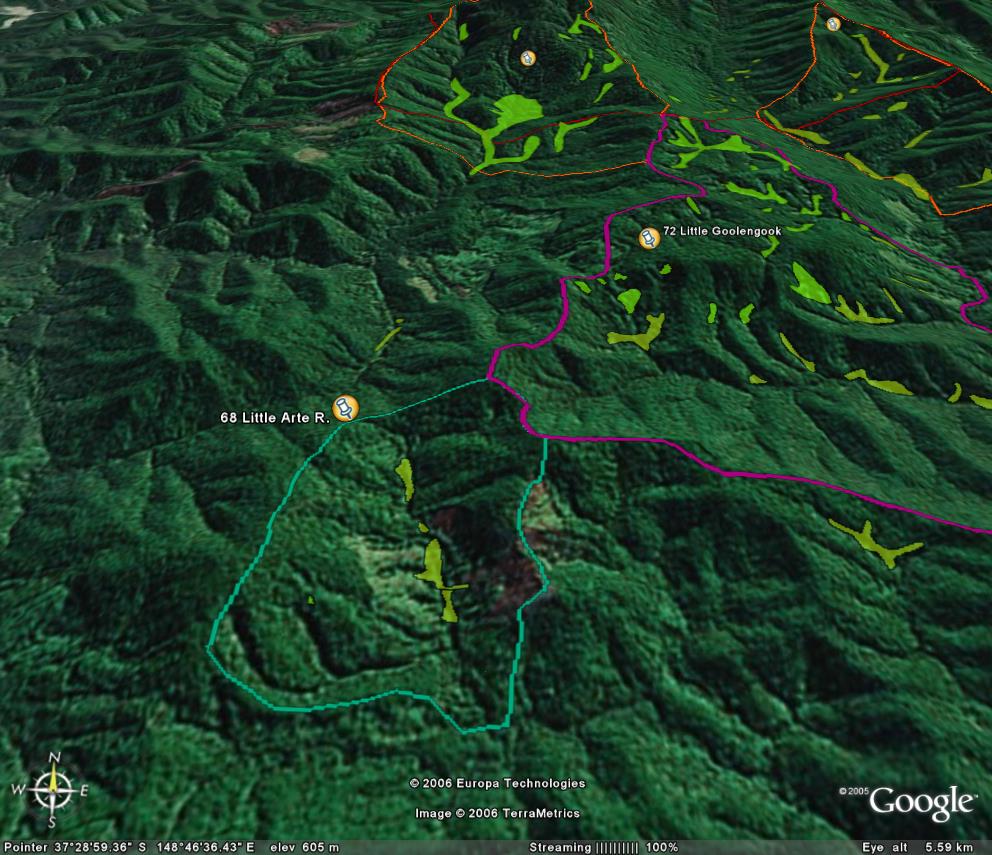 Image description: Pink areas indicate clearfell logging has damaged this site.