Mt Puggaree (Site: 66)
Site of Regional Significance
Warm Temperate Rainforest
Logging in headwaters of Crabhole Ck.
Deep gully on south side of Mt Puggaree. Some logging in 1980s & 70,s with associated mixed age forests suggests past selective logging in this site.
Public land management zones within RSOS

Approximate total area: 220ha

%

ha

F&F reserves

0%

0

SPZ

0%

0

SMZ

0%

0

GMZ

1

220

Private

0

Area logged

0.7

154
GoogleEarth images
The Rainforest EVC (Ecological Vegetation Class) and RSOS boundaries have been overlayed onto Google Earth imagery to produce images that give a three dimensional perspective of the landscape where rainforest communities exist in East Gippsland. (Note: Rainforest EVC colour code is not consistent for all images.)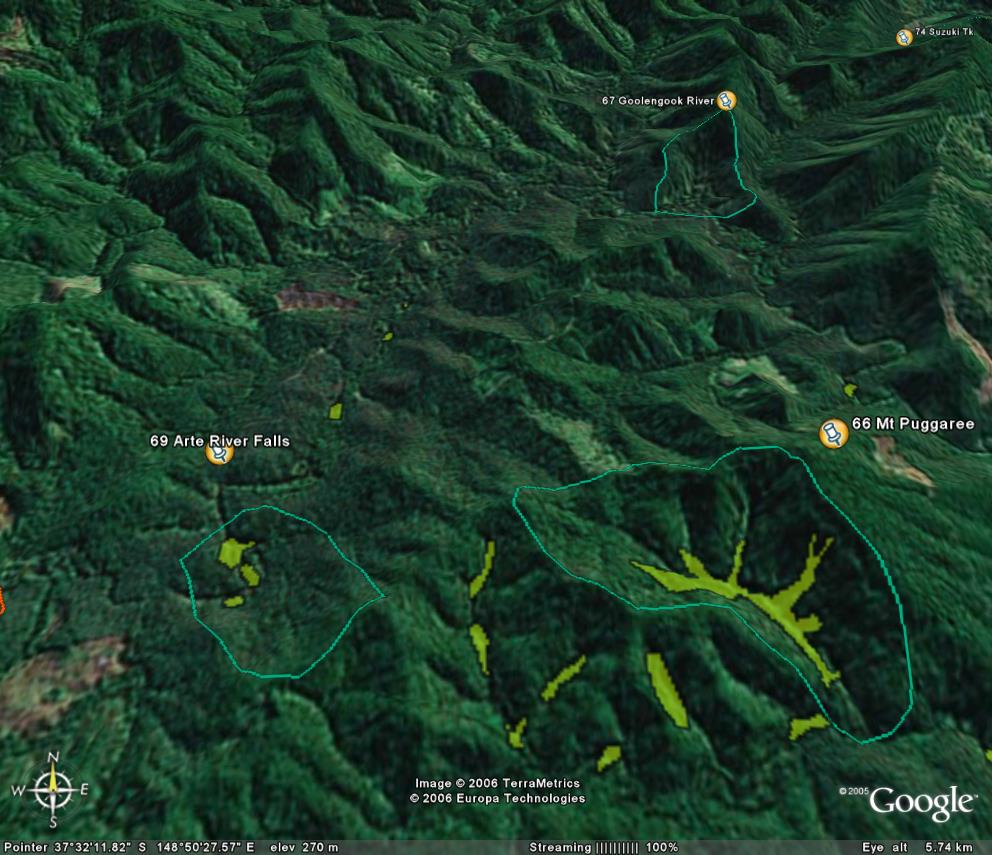 Image description: Large Warm Temperate rainforest stand protected by a deep valley.