Mt Buck (Site: 42)
Site of State Significance
Warm Temperate Rainforest
Site in two parts. 1986 LCC recommendation covers this site.
The Mount Buck area has several sites of botanical significance. Western sub-catchment logged out recently. Other sub-catchment South East of Mt Buck is in excellent condition.
Public land management zones within RSOS

Approximate total area: 1340ha

%

ha

F&F reserves

0%

0

SPZ

15%

201

SMZ

13%

174.2

GMZ

0.72

964.8

Private

0

Area logged

0.25

335
GoogleEarth images
The Rainforest EVC (Ecological Vegetation Class) and RSOS boundaries have been overlayed onto Google Earth imagery to produce images that give a three dimensional perspective of the landscape where rainforest communities exist in East Gippsland. (Note: Rainforest EVC colour code is not consistent for all images.)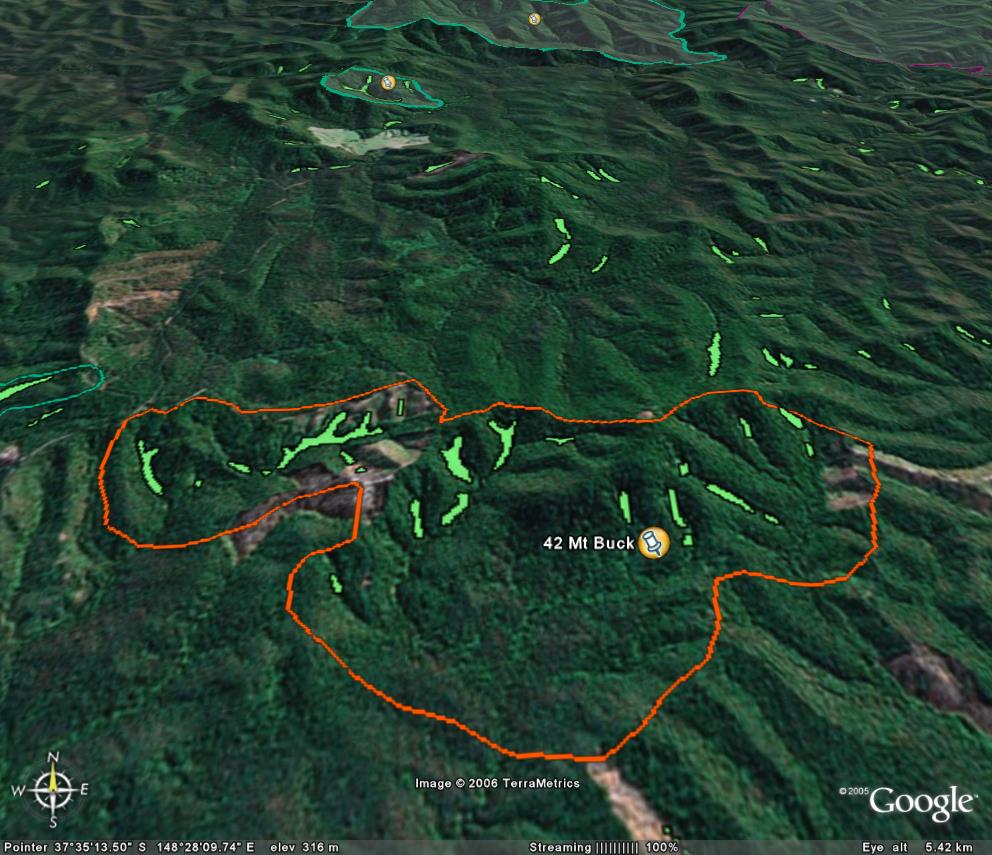 Image description: Extensive recent clearfell logging (shown in pink) has come close to large stands of warm temperate rainforest on the western slops of Mt Buck.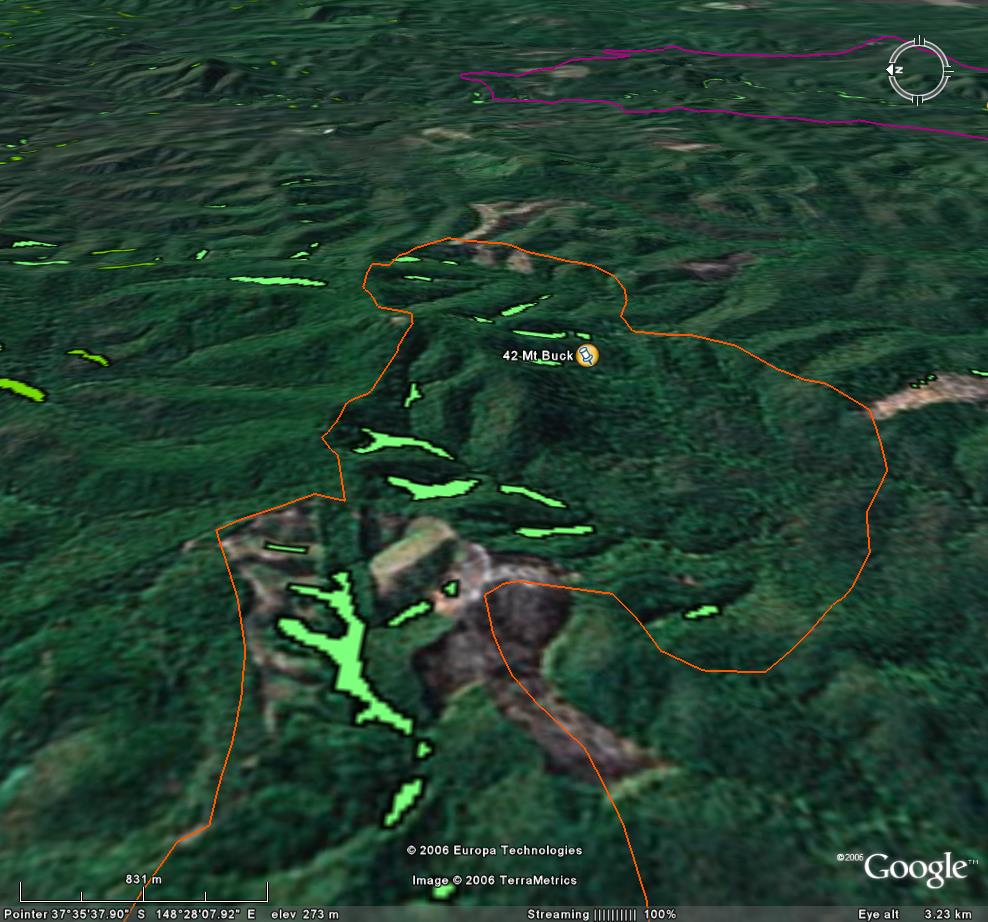 Image description: In 1986, a Land Conservation Council East Gippsland report identified this rainforest stand (where this logging has occurred) as a place where many endangered species exist and should be protected. TOO LATE!