Genoa (Site: 114)
Site of National Significance
Dry Rainforest
Rare. Contains the only Dry rainforest East of Snowy River. Rainforest stands are well protected by Genoa River Gorge.
Excellent National site with high integrity. Genoa gorge a major feature but not recognised by reserve system. This site is an endangered species jackpot, includes Glossy Black Cockatoo. Forest is dry foot hill with little logging history and no planned logging.
Public land management zones within RSOS

Approximate total area: 880ha

%

ha

F&F reserves

0%

0

SPZ

18%

158.4

SMZ

39%

343.2

GMZ

0.43

378.4

Private

0

0

Area logged

0.01

8.8
GoogleEarth images
The Rainforest EVC (Ecological Vegetation Class) and RSOS boundaries have been overlayed onto Google Earth imagery to produce images that give a three dimensional perspective of the landscape where rainforest communities exist in East Gippsland. (Note: Rainforest EVC colour code is not consistent for all images.)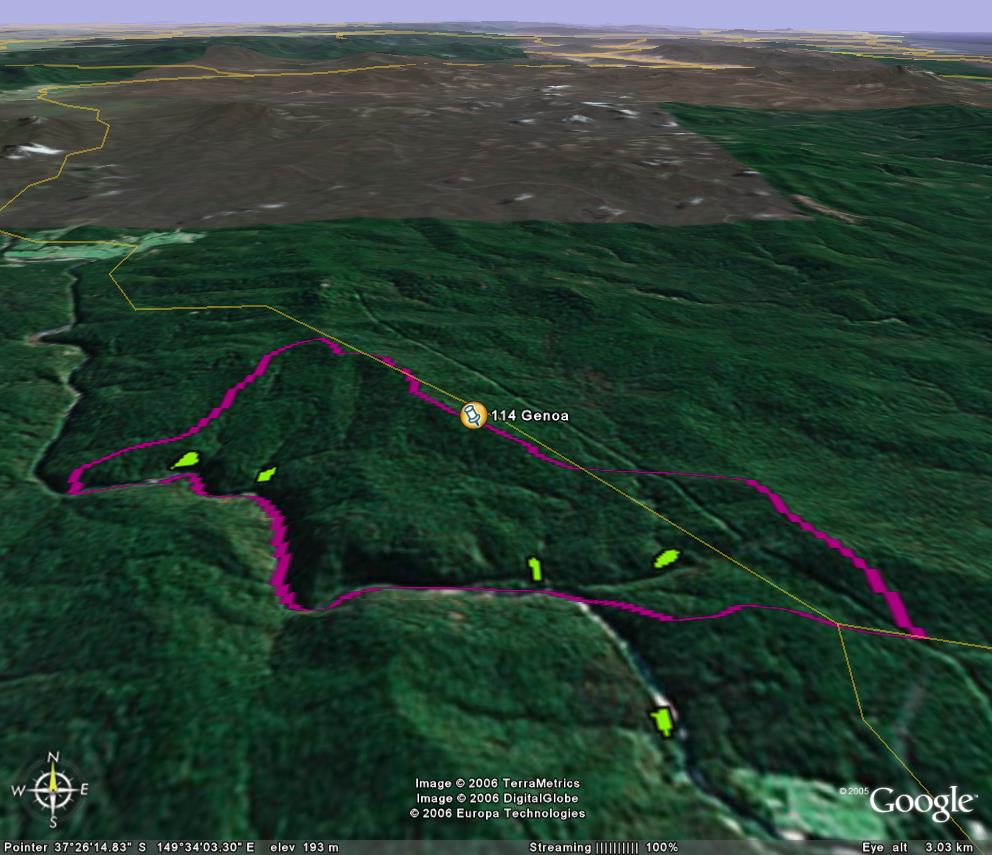 Image description: Extremely rare 'Dry Rainforest' growing in the Genoa River Gorge.