Upper Wingan (Site: 110)
Site of Regional Significance
Warm Temperate Rainforest
See Macfarlane et al (1983).
All this site within an informal Special Protection Zone.
Public land management zones within RSOS

Approximate total area: 170ha

%

ha

F&F reserves

0%

0

SPZ

100%

170

SMZ

0%

0

GMZ

0

0

Private

0

0

Area logged

0.2

34
GoogleEarth images
The Rainforest EVC (Ecological Vegetation Class) and RSOS boundaries have been overlayed onto Google Earth imagery to produce images that give a three dimensional perspective of the landscape where rainforest communities exist in East Gippsland. (Note: Rainforest EVC colour code is not consistent for all images.)

Image description: Linear rainforest stands following creek set within mature undisturbed forest.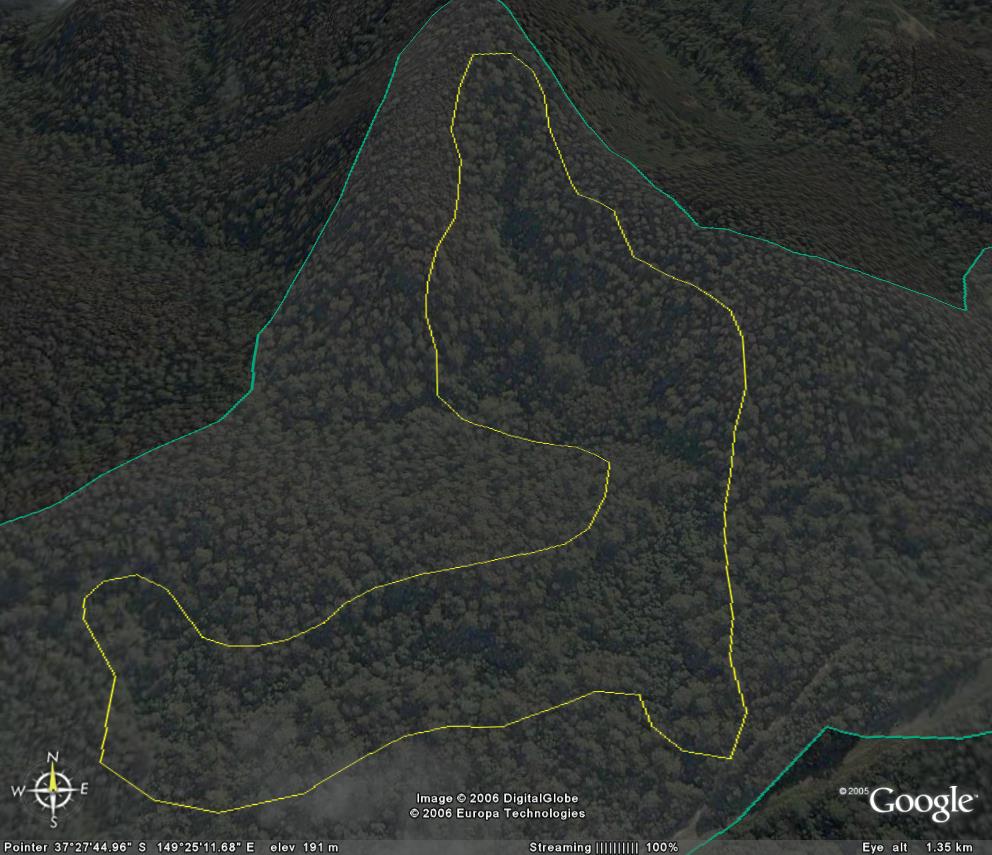 Image description: Close up of warm temperate rainforest (inside yellow line)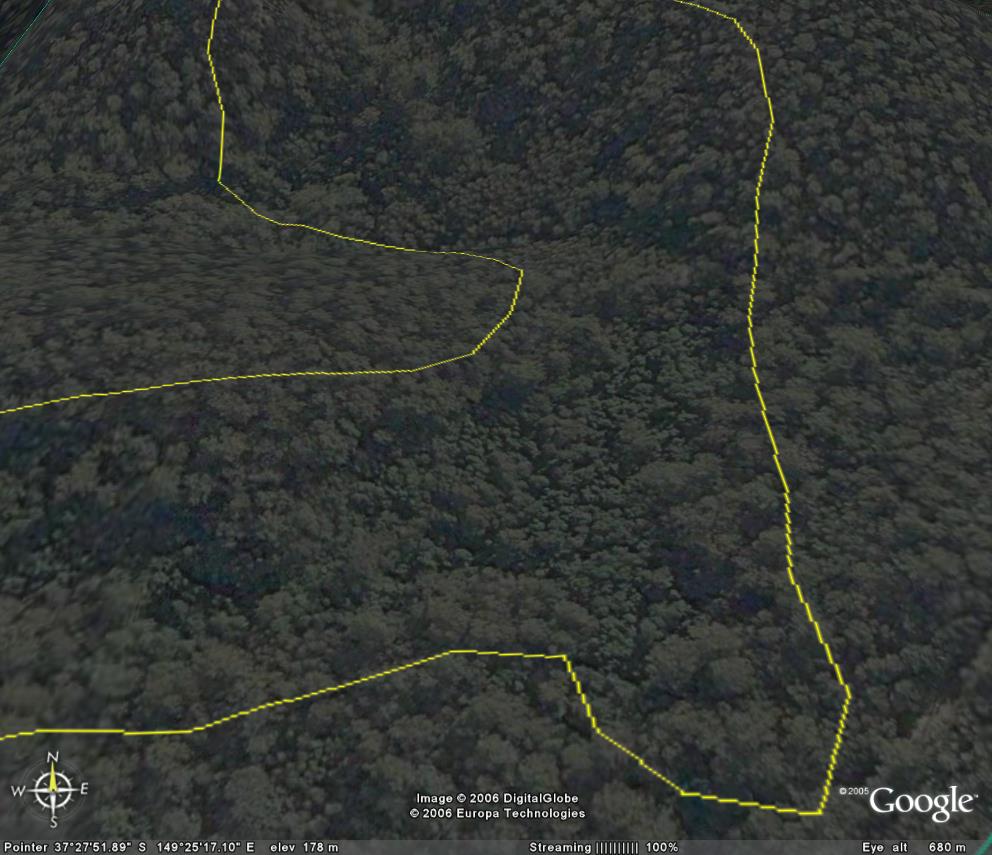 Image description: Close up of warm temperate rainforest (inside yellow line)