Mt Future (Peel Upgrade) (Site: 103)
Site of State Significance
Warm Temperate Rainforest , Cool Temperate influence
Topographic protection provided by Mt Future. Fire maintains high eucalypt content in rainforest. Slender tree fern present.
Excellent site. 1999 Peel upgraded this site to State significance. All of this site in within an informal Special Protection Zone.
Public land management zones within RSOS

Approximate total area: 230ha

%

ha

F&F reserves

0%

0

SPZ

100%

230

SMZ

0%

0

GMZ

0

0

Private

0

0

Area logged

0

0
GoogleEarth images
The Rainforest EVC (Ecological Vegetation Class) and RSOS boundaries have been overlayed onto Google Earth imagery to produce images that give a three dimensional perspective of the landscape where rainforest communities exist in East Gippsland. (Note: Rainforest EVC colour code is not consistent for all images.)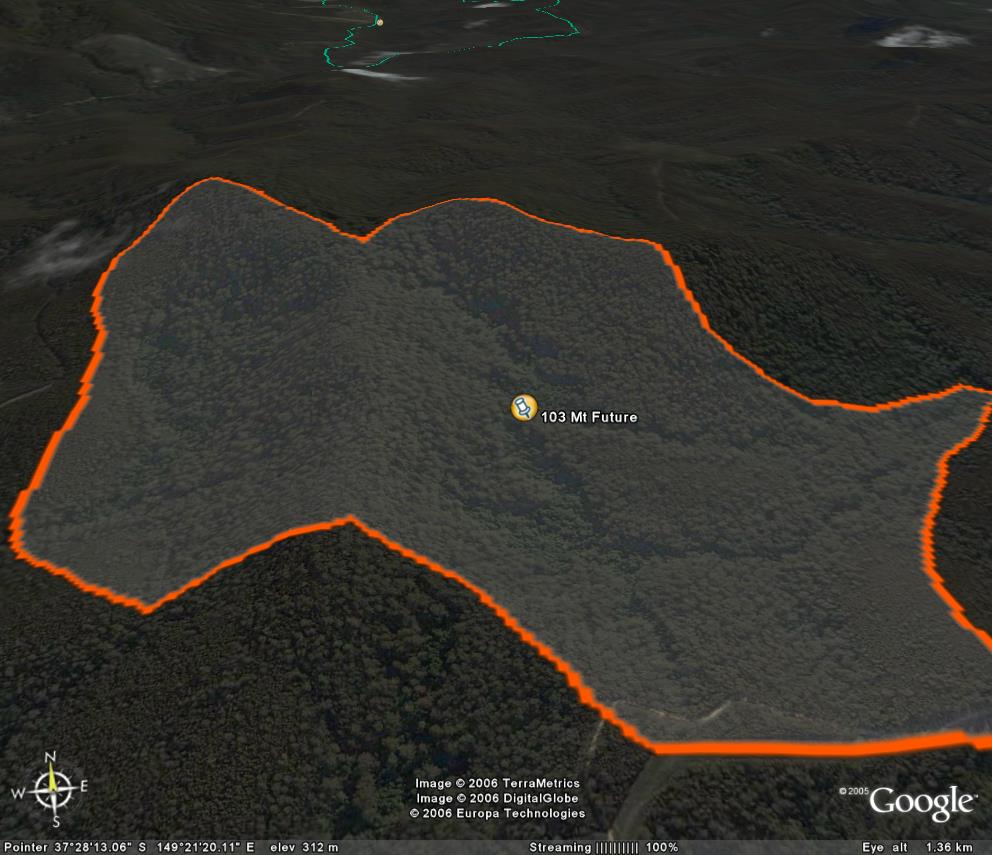 Image description: Extensive south facing stands of warm temperate rainforest in undisturbed forest.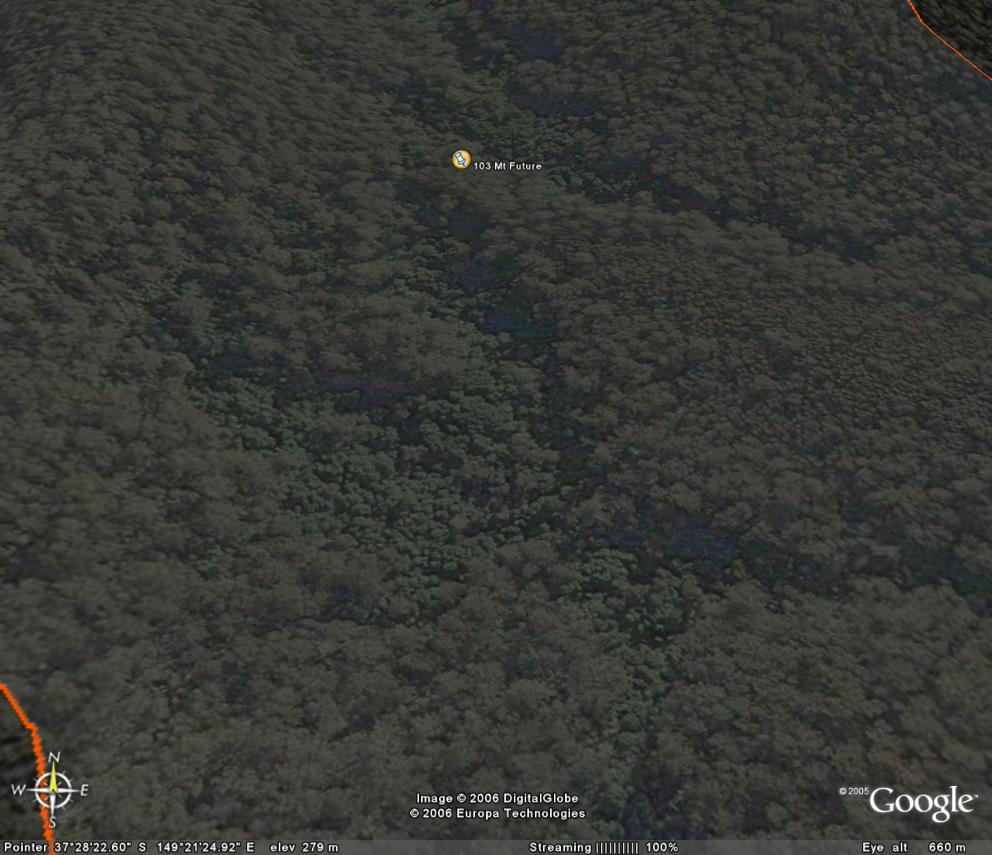 Image description: Close up of warm temperate rainforest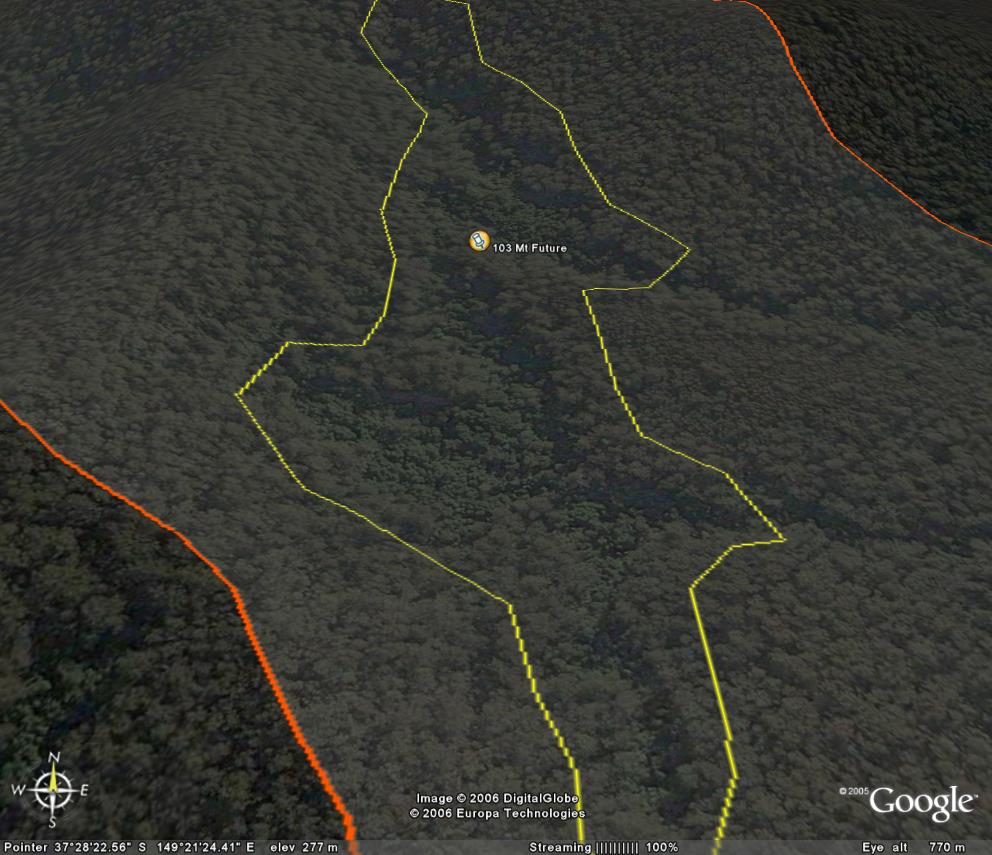 Image description: Another close up of warm temperate rainforest inside yellow line.